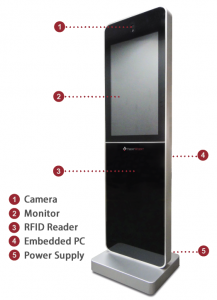 No more queuing is needed!
Queuing for attendance at work has been a concern of workers' productivity and social compliance. To prohibit fraudulent attendance and to ensure accurate attendance record for payroll and audit purpose, biometric technologies are often adopted with an impact of long queuing time.
NoQ integrates RFID and multi-face recognition technologies that enable dual-identity verification while allowing workers attendance to be taken without queuing.